Trout farming at Lake Rotoaira?
To illustrate the extreme unfortunate racist hysteria that this topic of trout farming attracts…. In 2018 TRM posted on facebook a press release from Fish & Game in respect of proposed amendments to the Act. According to F&G legal advisor, Sir Geoffrey Palmer, the amendment could allow trout farming in NZ. This press release sparked considerable unfortunate personal abuse and threats from local interests.
I received personal threats for posting the F&G press release. They claimed that they had been watching me for some time and that I was anti-iwi and anti-Tuwharetoa (the local tribe). TRM's response was to advise the TRM facebook for anglers is not the place for such racist BS and they were banned from TRM facebook. This ban generated more abuse. At the time the threats were referred to the Turangi councillor.
That small incident indicates the simmering emotions over this trout farming issue. Taupo Tongariro anglers cannot afford to be complacent – otherwise, it will sneak through – refer to the article in Fishing & Outdoors newspaper – June issue – page 9 – headed "Forest Trust want trout farming at Lake Rotoaira". Taupo Fishery Managers, aka Department of Conservation, should lead the objections but, so far, (?) their silence is deafening.
If you consider this proposal is against the national interests then send your support to the Federation of Freshwater Anglers now!
To try to provide a balance, below are the two sides of the argument. Firstly from Lake Rotoaira Forest Trust "spokesperson" are their plans for trout (and salmon!) to be farmed on Lake Rotoaira. That is followed by the Nelson Fishing Club providing ten reasons against the proposal. (Note the lack of any comment from local fishing clubs? Why is DOC not objecting? Where are the Advocates for the Tongariro River? Are the Federation of Freshwater Anglers the only anglers organisation concerned about this proposal setting a precedent)
– Start writing or type / to choose a block
Following from Lake Rotoaira Forest Trust:
Globally, aquaculture is rapidly becoming a critical source of high-quality protein food and New Zealand needs to put some serious effort into catching up with the rest of the world, writes Tiwana Tibble from the Lake Rotoaira Forest Trust, who is pushing for a legislation change to remove the prohibition on trout farming in New Zealand.
As wild capture fishing resources become more depleted, aquaculture is growing rapidly around the world.
Aquaculture now equals wild capture fishing in the tonnage of fish consumed and will continue to grow at a very fast rate because the demand is there, and the growing world population needs food.
And yet, New Zealand is in slow motion as far as this new and exciting industry is concerned.
We are being let down by our government agencies such as the Ministry of Primary Industries. They have become more urban focused than rural.
What the Lake Rotoaira Forest Trust is proposing is having trout and salmon farmed in tanks with operations using the latest in international technology, meaning high value protein products are produced using a very small footprint.
The plan is for an aquaculture operation in the foothills of Mount Tongariro alongside a horticulture operation that uses the waste from the aquaculture operation as nutrient. The trust is looking at a range of potential crops.
We have a strong balance sheet and a plan to diversify our asset base, so we have the capacity to back up our plans.
Freshwater aquaculture opens opportunities to create jobs for our people and for all people within our rural district.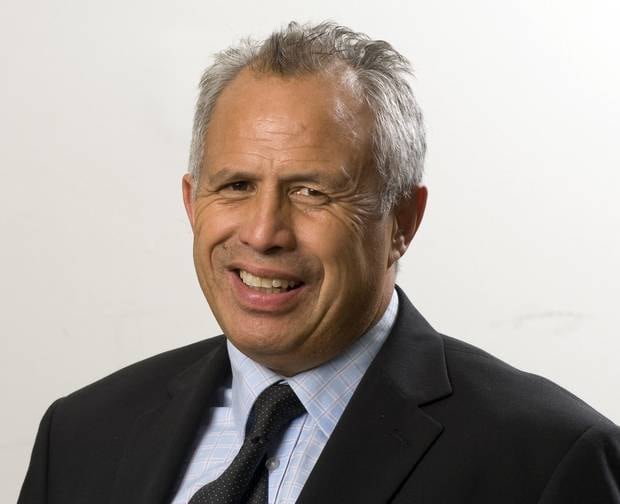 What is standing in our way is an antiquated piece of legislation that ensures New Zealand's trout resource is kept exclusively for a select small group of people.
New Zealand is the only country in the world that prevents trout farming alongside recreational angling.
In my opinion, the lobby group Fish & Game will oppose a lifting of the prohibition because it is that organisation's mandate to keep that resource as a monopoly just for the dwindling group of freshwater recreational anglers.
What Fish & Game has told us is their focus is on urban liberals who, in their eyes, have more political power than rural conservatives.
So, in my opinion, they are going after water quality as an issue because that appeals to urban liberals and their thinking is it will lead on to their being able to keep the trout resource to themselves.
I am not sure urban liberals will be that gullible.
The irony is if they did support the Fish & Game stance they would be throwing their political weight behind a group focused on killing animals for sport – hardly a fit with urban liberals.
If we ask urban dwellers whether they would rather have jobs in rural areas or trout fishermen having the exclusive right to fish, I think more would see the sense of having a balanced rural/urban economy and healthy communities where people can have jobs and live where they choose instead of being driven into cities.
I see opportunities for farmers to diversify into aquaculture. It is a farming operation like any other.
It is about having good quality stock, a clean environment for them to grow in, good quality feed, care for the health of that stock, and then presentation to markets in forms those markets want.
My focus is on creating asset diversification for the trust; however, it is my hope that a thriving collaborative industry develops similar in nature to how the wine industry works together.
Whatever tonnage New Zealand aquaculture can produce isn't going to make a dent in the international demand for fish products so there is an opportunity to create an industry that works together to carve niches in world markets.
Before anything can happen though we need the prohibition lifted and a government and government agencies that clearly get behind freshwater and marine aquaculture.
Response from Nelson Fishing Club
copied from "The Country"
Comment: David Haynes, co-leader of the NZ Outdoors Party, responds to Tiwana Tibble from the Lake Rotoaira Forest Trust about pushing for a legislation change to remove the prohibition on trout farming in New Zealand.
Tiwana Tibble's article "Why farmers should be allowed to dive into aquaculture" is founded on the notion that the answer to the depletion of our wild sea fisheries by voracious commercial practices is farming fish, specifically trout.
Here are 10 reasons why it's not a good idea:
Feedstock
Wild sea fish are processed into pellets for feeding farmed fish. So, rather than reducing pressure on our depleted marine ecosystem, it actually increases it. The alternative feedstock is equally unappetising, as you will read below.
Marginal economics
The high capital of establishing infrastructure – pipes, pumps, filters, tanks, refrigeration, treatment, monitoring and control systems, pushes return on investment out decades. Ongoing costs of food, energy and wages tend towards a marginal business where only the mega-aquaculture operations survive. Do we want mega-fish factories?

Plague and disease
Intensively rearing fish creates three adverse effects: a homogeneous gene pool, fish stress and reduced water quality. The Ministry for Primary Industries has identified 36 different pathogens in fish farms across eleven countries. There is no disease-free fish farming country in the world. Animal welfare and consumer trust are unfortunate casualties in fish farming.
Gene dilution
Fish farms use a few breeding fish (broodstock) to provide milt and eggs from which the fish farm stock is generated. Thus genetic variation in the fish is reduced. As broodstock grow old, they are replaced by young farmed fish, hence genetic diversity (and resilience) is further weakened. If these fish escape this gene weakness is then introduced into our wild fish stocks, reducing their resilience and sustainability.
Commoditisation
Once trout have a saleable value there is the risk, exactly as for recreationally gathered seafood and whitebait, that scumbags will poach trout and establish a black market for personal gain. Trout are most vulnerable to poaching when they gather to spawn, hence both fish stocks and fragile spawning grounds can be severely damaged.
Poor quality product
Garbage in, garbage out – the old computing maxim – is equally applicable to fish farms. Farmed fish is nutritionally inferior to wild fish – bland, flabby and lower in Omega-3. More so when farmers use cheaper feed comprising ground-up feathers, abattoir waste, bean meal, canola oil, chicken fat and xanthins (to provide that orange flesh colour).
Environmental pollution
Intensively reared fish in tanks produce an equally intensive amount of faecal waste, ammonia, nitrites and carbon dioxide. This combines with mortalities (up to 30 per cent in salmon farms) and uneaten food and, unless micro-filtered, will end up in our waterways. Commercial fish farms here and worldwide add chemicals, such as growth hormones including testosterone, antibiotics and fungicides which also end up in our rivers and seas.
Terrible trade-offs
Some pollution can be mitigated using recirculatory fish farming systems, where the same water is filtered and recirculated back into fish holding tanks, but only solids can be filtered out and so high concentrations of ammonia, nitrites, carbon dioxide and other solubles will still enter the freshwater system. But, these systems also increase the risk of diseases such as whirling disease, fin rot, gill rot, furunculosis, parasites and viruses – and yes, they also end up in our river and lake.
If it ain't broken …
The Taupō trout fishery, for example, generates $93M per annum and fishing licence income for DOC and Ngāti Tūwharetoa. It provides social, recreational, health benefits for 6000 anglers every year and kai for locals and visitors alike. The wild Taupō trout is a free range, organic, healthy and nutrient dense food source for all New Zealand trout anglers, their friends and whanau. This cultural heritage has afforded New Zealand a wonderful resource since trout were first introduced into the Taupō system in 1887.
The many or the few?
Do we really want to risk our pristine environment, the enjoyment and rewards gained by thousands of New Zealanders?
Start writing or type / to choose a block