New Zealand has been voted the best country on earth for the fifth year in a row in the world's largest customer travel survey.
The British love affair with the NZ continues with 87,220 readers voting in this year's Telegraph Travel Awards, the largest number of responses since the awards were established in 1998.
Pip Casey, Tourism New Zealand's regional manager, UK and Europe said: "This is a phenomenal result for New Zealand; we have been seeing double digit growth from the UK with a 21 per cent increase for October. This award is further testament to the strong appetite for New Zealand here and the opportunity for further growth.

"As travellers face ever more choice it's a huge honour for us to hold onto this title for a fifth year in a row. We will build on this success for 2018 and get even more people talking about the exceptional holiday experience we offer. This trophy will sit alongside other recent wins including accolades from Wanderlust and Lonely Planet. It really has been a great year for New Zealand here in the UK!"
New Zealand's nearest rivals for "Best Country' in the awards were the Maldives ranked 2nd and South Africa 3rd. Australia came in at 6th place.
The Brits have cited our wine selection, natural beauty, trout fishing the Tongariro River and Maori culture as contributing factors to their love affair with our country.
 (OK… SWMBO added that…)
Britain's three favourite countries to travel to have remained consistent over the past four years. Photo / The Guardian
"The lack of nasty creatures is something Kiwis are proud of as it's a metaphor for the generally benign nature of the place," the write-up noted.
We are also appreciated for our food – Sunday roast as well as fish and chips – and our familiarity with Britain itself – "once you're there, a Brit accent bestows honorary Kiwi status".
Also making the cut into the top 10 included Japan, our closest neighbour Australia, and Canada.
While the USA still made the top 20, it had slipped from the top spot in 2011 to 18th this year.
A notable admission from the top 50 list was France, which had dropped five place since the last awards to 55th place.
10 Major Reasons Why People Emigrate to New Zealand
Posted by
Admin 1St
on
Anyone who has seen New Zealand's stunning mountains or idyllic coastline will not be surprised to hear that it is still one of the most popular destinations for UK expats. There are over 300,000 Brits currently living in New Zealand and that number looks set to rise as the NZ Government continue to encourage skilled expats to come and help ease the skills shortage. If you're thinking about throwing yourself into Kiwi life, here are our top 10 Major Reasons Why People Emigrate to New Zealand!
1. New Zealand consistently features amongst the very top best countries in the world to live in.  (They refer to the rest of NZ – not just Auckland.  OK?)

Via cia
2. All new Zealanders are migrants or descendent of migrants, so newcomers are always welcome. The first settlers in New Zealand were the Maori, some 700 years ago (What about the Moa Hunters?  Excavations in Turangi

unearthed pre-Maori artefacts dated back 1600 years to 400 AD)

. The next wave of migrants came from the United Kingdom in the 19th century, followed by an influx of European migrants at the end of World War II. More recently, the country has welcomed many new residents (who did not qualify for Australia) from various countries such as South Africa, Zimbabwe and India.

Via Getty Image
3. New Zealand has a modern, prosperous, developed economy with an estimated GDP of US $128 billion. The country has a high standard of living with GDP per capita estimated at US $32,000.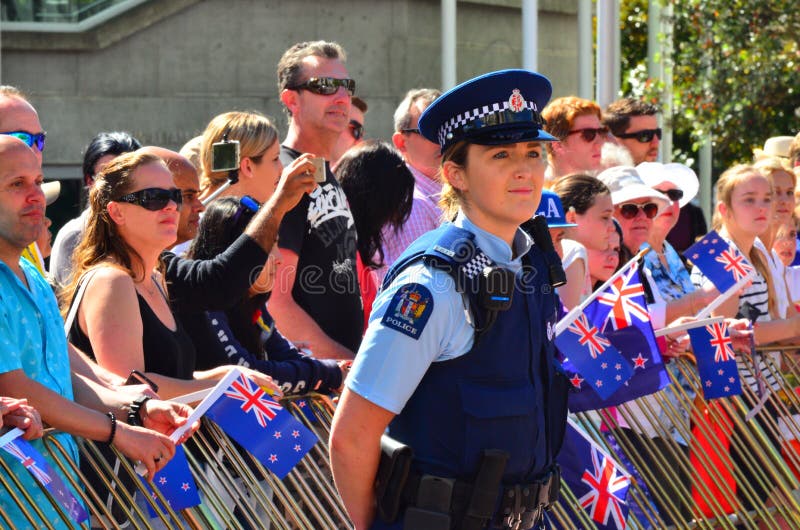 Via Dreamstime
4. Despite New Zealand's ever-growing economy and motivated workforce, the country is still in need of skilled workers in various fields. The door is therefore open for workers from overseas to bring their skills to New Zealand and enjoy its unrivalled quality of life.

Via SouthAuckland
5. New Zealand's population consists of just over 4.3 million people, with a further 1 million New Zealanders living abroad.
6. New Zealand was ranked 6th in the 2013 Human Development Index and 15th in The Economist's 2005 Worldwide Quality of Life index. Most recently, New Zealand was named the second most peaceful country in the world 

(ranking was assessed before the England v's Tonga semi-final)

in The Economist's Global Peace Index.
Via Wai-O-Tapu
7. The New Zealand landscape is spectacular, and includes stunning bays, lakes forests and mountain ranges. Areas of particularly breath-taking scenery include the Bay of Islands, Milford Sound, Fiordland National Park & Tongariro National Park.
8. Sport, leisure and an outdoor lifestyle are regarded extremely highly in New Zealand. The national sport is Rugby Union and other popular sports include cricket, rugby league, netball, soccer, golf, tennis, rowing, skiing, snowboarding and a variety of water sports, particularly sailing and trout fishing.

Via RadioNZ
9. There is no ingrained class system in New Zealand, but more a belief in every individual's ability to contribute to society in their own positive way.
10. New Zealand cares greatly about the world and is always at the forefront of global issues of major debate. The country is particularly passionate about its anti-nuclear stance and had introduced legislation to reinforce this belief.
By overseas-emigration
(TRM had to check all the reasons in case they mentioned trout fishing?  That would surely be Reason No 11.)